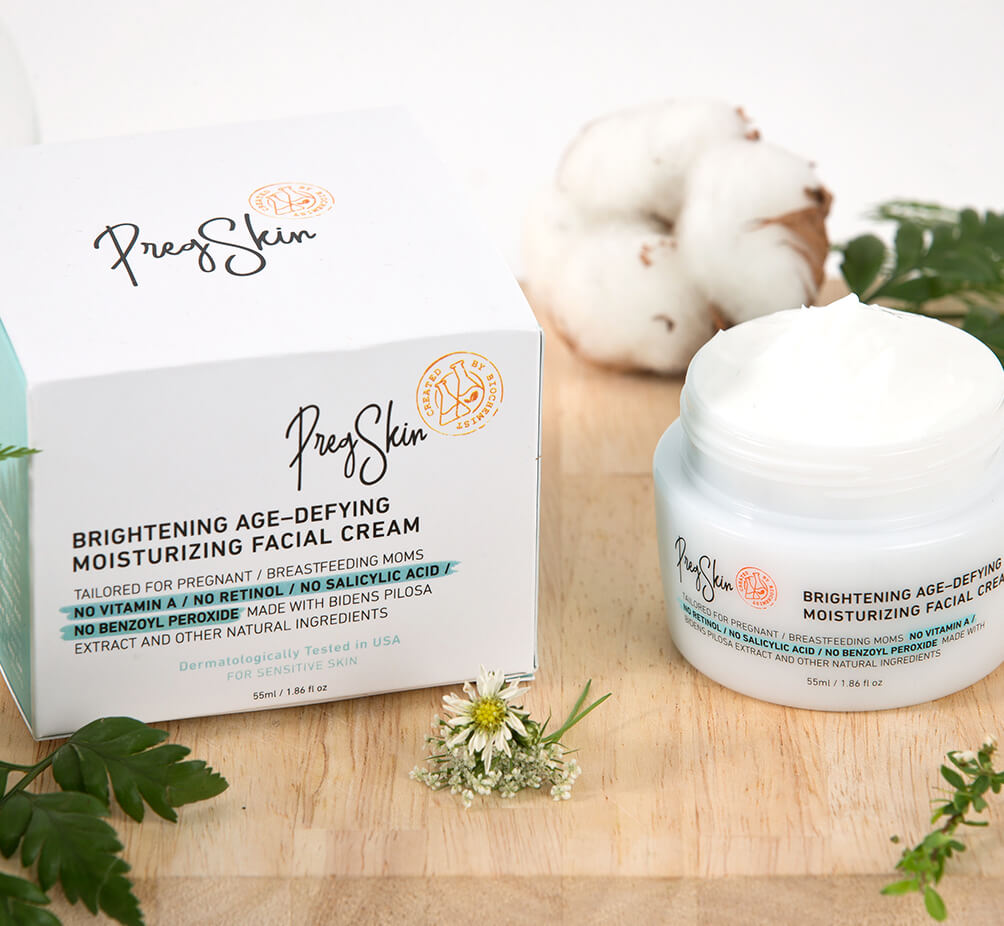 BRIGHTENING AGE-DEFYING MOISTURIZING FACIAL CREAM
Luxurious non-greasy gel-cream, specifically designed for pregnant and/or breastfeeding moms with sensitive skin and blemish-prone skin. Use regularly for a radiant, smooth, plump, and youthful complexion. Dermatologically tested and does not contain any harmful ingredients. Enriched with potent yet safe active ingredients.
✓ Provides effective anti-aging and anti-photoaging action
✓ Alleviates stressed, sensitive and irritable skin due to inflammation, environmental hazards, harmful chemicals and/or eczema
✓ Reduces appearance of wrinkles and increases firmness and radiance while possessing anti-inflammaging action
✓ Reduces the appearance of dark spots, even skin tone and brighten the skin to reveal a dramatic glow while providing antioxidant benefits
✓ Readily absorbs into the skin ensuring deep moisturization that lasts even after washing
Direction of Use: Gently massage onto entire face in circular motion and tap until fully absorbed. Use twice daily. For best results, use after PregSkin serum.